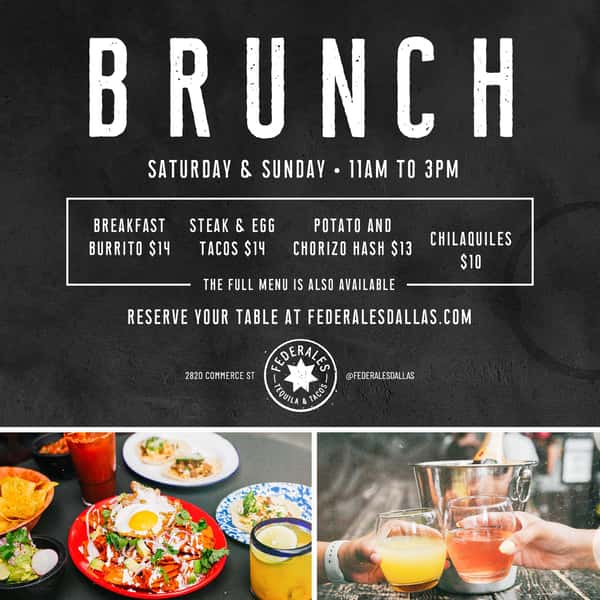 Brunch
Saturday & Sunday | 11am – 3pm

Breakfast Burrito $14
Flour tortilla, scrambled egg, chorizo, jack cheese, crispy potatoes, roasted corn salsa.

Steak & Egg Tacos $14
Flour tortilla. Chipotle aioli, scrambled eggs, Cilantro, salsa roja.

Potato and Chorizo Hash $13 
Crispy potatoes, bell peppers, onion, Jack cheese, over easy egg, green onion.

Chilaquiles $10
salsa roja, corn tortilla, sour cream, sunny side egg, cotija cheese, green onion, cilantro. 

The full menu is also available. 
Reserve Your Table